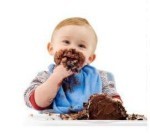 WordPress Menus – More Powerful Than You Might Think!
Creating WordPress menus or sub menus to external pages without utilizing WordPress pages or a plugin is not a secret but many people don't realize that you can do this so I hope this demonstration will succeed in showing you how easy it is.
The Main Points
The great thing with WordPress menus is that they are flexible enough that you can have your cake and eat it!
To Create a sub menu of external links without using WordPress pages:
Go to Posts -> Categories from your WordPress dashboard.
Create a category with a suitable name for your menu.
Go to Appearance -> Menus
Choose the menu category you created and add to menu
Now you can create external link items:
Line them up appropriately and save the menu. It should look similar to this:
I recommend you use a WordPress page instead of a category for the main menu item and add the same menu options within it as I think it looks tidier and offers another option. READ MORE
Continue reading »