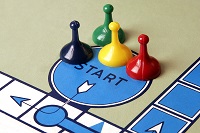 Drop Down The Get Started Menu
Correct at time of writing – 14th May 2014]
This menu has 5 items on it. You can access Module 1 but for the rest you have to upgrade and become an SFM member. Module 1 has quite a lot in it and so do all the subsequent modules so I will cover each module with one or more posts.
Here's the menu items in module 1:
Welcome to the SFM
There are 2 videos and an overview on this page.
The main messages from the first 9 minute video are "learn while you earn", "you don't need to make the same mistakes everyone else does", "keep it simple", "stay focused", "get your mind in the right place" and "we have put together a system that will get results if you follow it".
Continue reading »