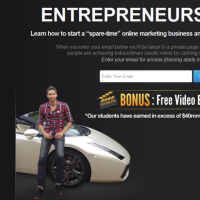 Six Figure Mentors – Lead Capture Pages 8
[Correct at time of writing – 10th March 2014]
If you are going to learn about Digital/Internet Marketing and/or earn money from promoting a training program then it's a good idea to take a look and see what you are going to get.
This is the 8th Lead Capture Page* that I want to show you … "Free Videos".
This is probably a more male oriented page. I know that sounds like a generalization and I know quite a few women that like fast cars, motorbikes etc. but I think the stereotype holds roughly true.
Click the image below or click HERE to see the real lead capture page.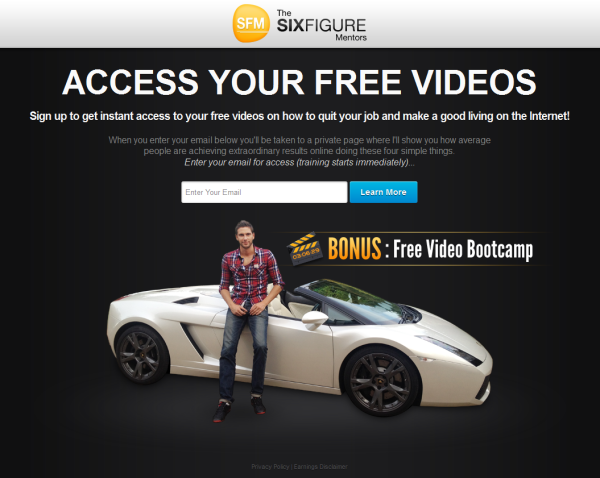 *Lead Capture Pages (AKA Squeeze Pages) are the web pages used to capture peoples emails and sometimes other details so that they can be added to an email list where they will stay until a person unsubscribes (which they can do at anytime with the SFM). Many businesses and organisations use a Lead Capture of some sort even if it's just a little sign up box on their web site or a tick box to receive emails when you buy something or sign up for a service.
You will have probably have seen similar pages before. These are good quality Lead Capture Pages that I hope reflect the the effort that we all put into the SFM.
If you would like to subscribe to the SFM then you can put your email address in the list below or click HERE to see the real page as above.
[sc:SubSFM ]
See the next Lead Capture Page post – NEXT.
[sc:MySig ]