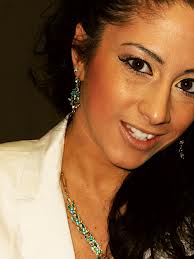 Digital Experts Academy is unleashed to provide "Newbies" with ultimate training
This is an article from Jessica Abraham of the Orlando Marketing Examiner published on June 17th 2013 RE: "www.examiner.com/article/digital-experts-academy-is-unleashed-to-provide-newbies-with-ultimate-training".
This is my preamble to Jessica's article …
I'm going to use the word "basically" … making money in ANY business is about marketing in some form or another. Some people just get good at marketing, some get lucky and some don't get it at all. It doesn't matter whether you go to a local business networking meeting, advertise in the local rag use word of mouth or advertise on the national networks. It boils down to telling people you and your stuff exist and that it's worth having. The more people you tell and that believe or know your product is good the more of your product you are likely to sell.
Marketing online is not any easier than anywhere else but it is easier to scale and online information or online service based products are much easier to deliver with a much lower delivery cost than physical products although clearly, a huge amount of physical products are sold online.
Some people don't like some marketing methods and that's perfectly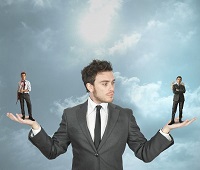 understandable but … most marketing is constructed around what people react to so if you don't like some marketing the fault probably falls to both sides. More important is the intention to give genuine value or deceive. If you can try before you buy or genuinely get your money back within a realistic trial period then I believe it's up to the buyer to determine the worth of that product, thing, service etc. for themselves.
Are colleges and universities offering Internet Marketing as a Major in trouble? As techniques evolve and practices change, Digital Experts Academy emerges. Two Internet Millionaires give their take on Internet Marketing and how to make conversions mean something.

Stuart Ross and Jay Kubassek currently run successful marketing training programs all over the world. And now, they team up and offer something much more powerful to audiences. Their digital academy is said to "help people transition from a traditional economy to a digital economy." This would break barriers of city, state, region, and even continent!

The team of teachers is comprised of highly successful Digital Marketers and Entrepreneurs who have made their living Online. Because these teachers have lived the lifestyle, the threats, the evolution of Digital Marketing, it guarantees that training will "remain cutting edge and up-to-date." Live weekly training calls, regular live events and seminars and yearly retreats are all part of the learning experience, creating "a community of like-minded people eager to support each other and to progress professionally, as well as personally." This is highly similar to the quality education provided by established and accredited Universities like Full Sail University in Winter Park, FL, who also provides Online classes for Bachelor and Master of Science degrees in Internet Marketing. Full Sail has been around since 1978 and has learned that evolving with industry trends and practices, global economies, and the overall student experience is necessity in providing great education to those who enter the "Real World" training offered by the school.

While similar ideals exist, Digital Experts provides a curriculum in which schooling is in four parts. These four parts are the Evolution of the Digital Marketing Professional. Each level speaks for what the student is actually doing in the real world at that time.

These levels are as follows: "The first level, called Silver, assures students to adopt the right entrepreneurial mindset to become successful business owners. The second level, Gold, provides world class marketing training turning Newbies into financially self-sufficient digital marketers." The Platinum level, "offers an online branding package helping the now professional marketers to become real experts in their industry." Finally, the fourth level is called "Black." It is a mastermind stage "where students and industry leaders come together to network and take their expertise to a whole new level."

While this program is slated to education "Newbies," it almost seems that this training program could benefit already established Internet and Digital Marketing Professionals due to networking opportunities and one-on-one coaching available. With check and balances system amongst some of the World's most successful Internet and Digital Marketing "Movers and Shakers," it is almost assumed that any expert would "upgrade" their skill-set and ability. Is Digital Expert Academy for you? Whether you are already established in the industry or not, check it out and see!
If you would like to subscribe to the DEA / SFM then you can put your email address in the list below.
[sc:SubSFM ] [sc:MySig ]