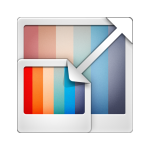 Simple Ways To Resize An Image
Another very common and simple thing that you might want to do to an image is to resize it. This is a very easy and quick to do.
The video below explains the few simple things you need to know to effectively resize an image. What you will learn is also listed below the video.
What You Will Learn About Resizing
What is resizing? Resizing is the process of making an image bigger or smaller. The proportions of the image can be changed but this will usually result in a noticeably distorted image.
You will learn to resize an image with regard to the following:
Making images smaller
Making images bigger
Changing or maintaining the aspect ratio
Go to the key article here – Simple Tech Tips – Working With Images – Introduction.
Go to the third article – Simple Tech Tips – Working With Images – Canvas Resizing

I hope that's useful to you and if you would like to know about my future posts you can sign up to my once a week list below, if you are on this list you won't get promotional emails unless I am personally recommending something and even then it will be a gentle promotion. You will get notified of my blog posts in my newsletter type broadcasts which I normally email out once or twice a week.
[sc:Sub1AWeek ] [sc:MySig ]
Simple Tech Tips – Working With Images – Resizing