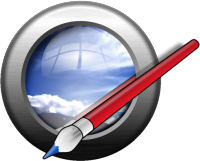 Working With Images Can Be Easy!
You can do some very complex things with images but most of the time most people only need to apply simple changes to them. This series of articles will deal with those simple popular changes to images that will get you by in the majority of cases. Changes like cropping, resizing, etc.
You can use whatever image editing software you like but in this series I will be using Paint.net because it's free and easy to use. If you have used Adobe Photo Shop you will find Paint.net familiar but lighter. Paint.net uses less of your computers resources which makes it pleasant to use.
What's Covered
I might add more to this as I go along but I will start off with the following. There will be one post for each bullet point to keep things down to bite size chunks.
Changing an images resolution
Simple use of image layers and adding different images together
Changing the brightness and contrast of an image
Other simple image effects
Let's start with getting and installing Paint.net. I'll give you a short overview of it before we get started on the first exercise.
Get Paint.net here:

Go to the first article – Simple Tech Tips – Working With Images – Cropping.
I hope that's useful to you and if you would like to know about my future posts you can sign up to my once a week list below, if you are on this list you won't get promotional emails unless I am personally recommending something and even then it will be a gentle promotion. You will get notified of my blog posts in my newsletter type broadcasts which I normally email out once or twice a week.
[sc:Sub1AWeek ] [sc:MySig ]
Simple Tech Tips – Working With Images – Introduction