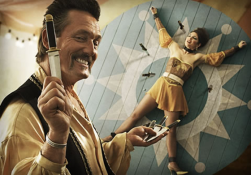 Trusting Me, Trusting You?
Abba or Alan Partridge might have said that 😀
I'm talking about me as well as anyone else! After all, who am I, why should you trust me and why should I trust you? Over the internet it's not as easy to establish trust as it is if you meet someone face to face and/or speak to them on the phone. It's not the first time I have mentioned this in a blog. One way to help build trust is to make a video so people can at least see the whites of your eyes so to speak. Another good way is to have lots of identity on the internet so that people can see that you are not hiding ready to run away from some scammy deal.
Here's the bit where I hope you can help me out, I have made an introductory video which if you have just under 6 minutes to spare I would like you to view and let me know what you think of it? Either comment here, on Youtube or maybe even both!
Into the bargain you get to check me out and see some of the products I have to offer some of which you might like, I've checked them all out so I know they are all good.
So, here's the video and below that, the products which are also listed on my products page. By the way, if you like how the video was put together and want to do it yourself then I'll show you how but I'll need to have your comments first 🙂 then just let me know that you want the information on how to do it (I'll need to be able to contact you somehow).
[sc:Products] [sc:MySig]
Have You Got 6 Minutes to help Me Out?