Pure Leverage – It's New And It's Exploding
I love SFM which I'm still part of. I didn't like Empower Network. I love Pure Leverage.
If you want to learn about Internet Marketing the right way then The Six Figure Mentors is the place to go but Pure Leverage is just exploding so fast that now is clearly the time to get in. You can be part of one or more training programs as long as you can make money out of them or through them. You are probably going to make more out of Pure Leverage faster than The Six Figure Mentors and Empower Network so I am recommending Pure Leverage and I'm in Pure Leverage.
The What, Why & Who
Let's start with the who. Joel Therien is behind Pure Leverage. This is the same person who started GVO (Global Virtual Opportunities) which started in Canada over 10 years ago and moved to Texas in 2007. They provide hosting and marketing suite services, you get:
Web Hosting
An auto responder like aWeber
Web conferencing like GoToMeeting
Video hosting / streaming like Vimeo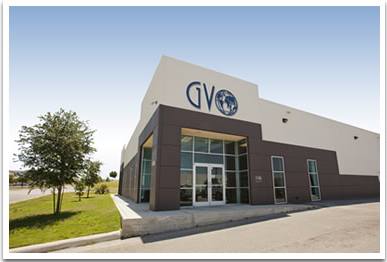 As well as providing services GVO is quite focused around the affiliate and offers an excellent MLM type remuneration package with one off and residual income.
Here's the what! Pure Leverage takes the GVO idea a few steps further with more focus on internet marketing training. With Pure Leverage you get the following:
Elite Coaching Program – with live training video call archives
Easy Lead Flow – Lead Capture System

Auto responder – Like aWeber
Banners
Squeeze Pages / Affiliate Links
Ad Copy
Tracking System – Track your leads and sales

Authority Blog – Similar to Empower Network and other programs, soon to be launched.
Turbo Traffic Generation

Lead capture co-op – get leads monthly leveraging the best sources through Pure Leverage
*Tried and tested solo providers
Training on how to get leads

Video Email Service
Live Meeting Room – Like GoToWebinar
* These are solo list providers that have been tried and tested by Joel. Four of these I have used myself in the past and can endorse Joel's recommendation for those.
You can of course track all your down line, commissions etc.
This is what it's worth: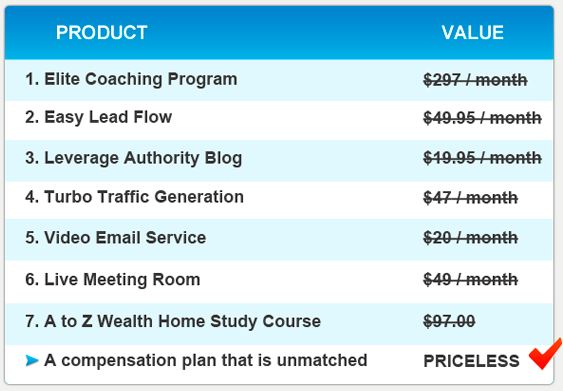 And the why … It's not far after pre-launch.  Pre-launch and just after is the best time to get involved in something that is going to be successful. Of course nobody knows for sure in the early days but with over 40,000 affiliates on board in the first month and some of them well know names in the internet marketing sector this system screams success. Personally I just had a very strong feeling that I shouldn't pass this up. If I'm wrong then I lose very little but I don't want to have to say to myself later on "you should have got in when you had the chance, now look at what you missed".
The Cost
You can of course just buy the product and this costs $24.95 a month.
You can try it for 7 days for $1, after that you can either pay $24.95 a month for the product only or become an affiliate for $19.95 a month and still get the product.
You can upgrade to a VIP affiliate for $97 a month and get better coaching and 5 times the commission. If you don't become a VIP then you won't get the full commission for the VIP members that sign up below you so you will need to do this when you start to get sales.
The Commissions
You get 100% commissions for signups in the first month so that's $1, $19.95, $24.95 and $97 if you are a VIP affiliate. For subsequent months you get 50% of your direct subscriptions and 50% of what your subscribers make and that trickles down. This video explains it best:
Starting to look interesting?
The Major Points
100% Commissions
Excellent Compensation Plan
Excellent Training
Excellent Tools including a blogging authority site
Over 40,000 members in the first month
Prizes to be won for recruiting (At the time of writing the top prize is a Ferrari Spider)
Join a Top Ten Team
Millions of dollars paid out in commissions already.
Want to find out more or get on board? Click here – Pure Leverage.
I really do recommend that you don't pass this one up.
[sc:MySig]
Review – 2013, The Year Of Pure Leverage?