iLivingApp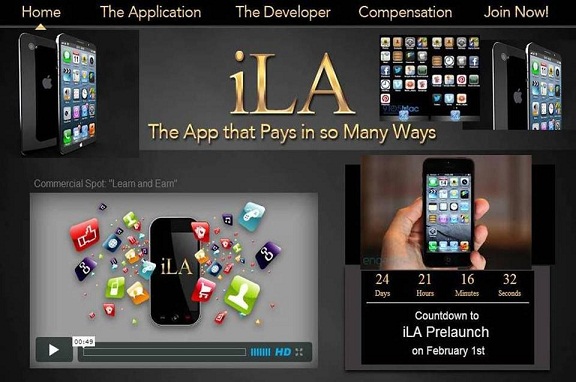 Well I'm giving it a go!
I like to recommend things that I personally either believe in myself or have been up front about.
iLivingApp launched on the 1st February 2013 so the truth is nobody knows how well it will do yet but from the due diligence that I have done it mostly looks like it's worth ago. Whatever happens, with such a low entry cost it won't be a big deal if it doesn't go the course. If you don't join, especially at the beginning, it does do well and you miss out then it's bit like not playing the lottery when you had the winning numbers.
It is getting an awful lot of attention at the moment. When I talk to other colleagues in the internet marketing business they pretty much say the same, "we don't know either but let's give it a go". If you have read some of my previous blogs you will know my view on anything that looks like an investment; if it is going to pay out anything worth having there's going to be some risk, anything that is very low or no risk doesn't pay. At $9.95 … fine!
The product is personal development videos on your mobile or tablet although it works on a PC as well. Personal development is big right now so that's good.
Here Are Some Of The Things I Checked Out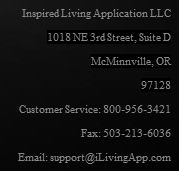 Both the phone numbers on the site work. The fax numbers go to a fax and the main number got through, to an answer machine when I rang as they were busy but it got through to them. I rang their international toll free number from the UK and it worked which is good.
These numbers can cost quite a bit too if you are ringing from abroad so there's some credibility there.
The address they give exists and it's a proper business premises.
The company is owned by John Rodgers who I don't know much about and John Marr who is the CEO at 
Savage Apps
 which is a successful mobile apps company that has been around since 2008 and has some well rated programs out there. This is good because there is experience and credibility there.
The domain name is registered through GoDaddy in the states and here's the info. The registered address bothers me though, you can check it out on Google Maps to see what I mean. I don't get that!
Registered through: GoDaddy.com, LLC (Domain Names | The World's Largest Domain Name Registrar – GoDaddy.com)
Domain Name: ILIVINGAPP.COM
Created on: 13-Oct-12
Expires on: 13-Oct-13
Last Updated on: 13-Oct-12
Registrant:
John Rodgers
218 SW Daniels St.
McMinnville, Oregon 97128
United States
Administrative Contact:
Rodgers, John @gmail.com
218 SW Daniels St.
McMinnville, Oregon 97128
United States
503-472-8421
Technical Contact:
Rodgers, John @gmail.com
218 SW Daniels St.
McMinnville, Oregon 97128
United States
503-472-8421
Domain servers in listed order:
NS43.DOMAINCONTROL.COM
NS44.DOMAINCONTROL.COM
Other peoples reviews are generally good
How does it work
In brief, it's a matrix program with spill over from your upline so if your upline is good then your matrix will fill up anyway. What this means is if you don't do anything after you sign up you will still make money anyway because of the people that are recruited generally. This could take a while though and they say this very clearly in the introductory video that it could be anything from a few months to 18 months, it will depend on your team. Otherwise you will need to recruit if you want things to happen faster.
Types of Sign-Up
You can have a free account which is good for some weekly personal development but that's more or less it.
There is a retail version at $6.65 a month where you get all the personal development stuff but you can't make any money out of it, my bet is this bit wont sell or at least only in very small numbers.
The associate / affiliate version at $9.95 a month will probably do well and this is what it's all about. Once you get some earnings from it the $9.95 wont matter.
The big question is, is it ok, will it work. Well time will tell but the press is good and I think it's worth a go if you are ok with these programs.
[sc:MySig]
iLivingApp.com – Is It, Isn't It, Haven't Got A Clue, OMG, I Just Don't Know!