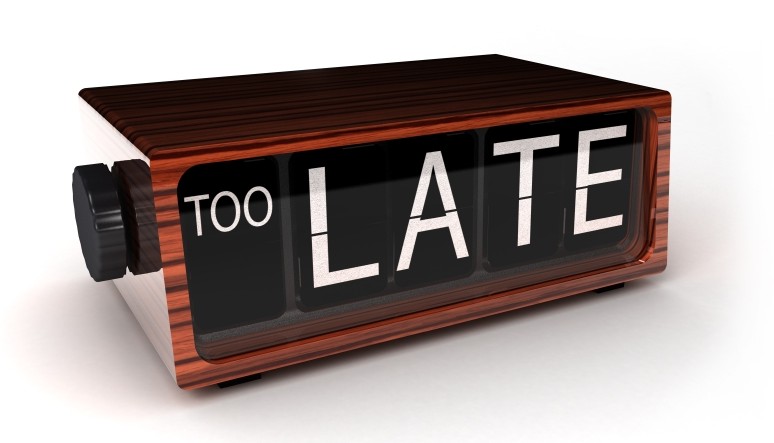 A bit of an old chestnut this one but I know that some of us are still not taking this seriously and sooner or later there will be tears …
Let Me Tell You A Story
A few years back a small recruitment agency who was a customer of mine for their telecoms and who I liked were so far as I can tell doing OK and were building a good business. Time passes and one day I get a phone call that went something like this  (I don't remember the exact time or the exact words but this is close enough):
Customer: "Hi Stuart, I wonder if you can help us out, can you get our phone records for the last 3 months"
Me: "Sure, I can get them for you but what's happened, maybe if I know what you need them for I can help you further?"
To cut straight to the point, they operated out of a rented office which had been robbed and their lap tops with ALL their data had been stolen and, IT WASN'T BACKED UP. They were desperately trying to call round who they could to put their data back together but a few weeks later they were dead in the water and that was that.
My step daughter had her laptop stolen with 6 years worth of photos of her children and all the other things that she had taken photos of in that time. That was pretty upsetting. Of course I must take some of the blame for that one and I guess I suffered from "a builders house is never fixed" syndrome because I'm from an IT background and I know better.
I backup my computer up regularly and pay attention to this.  I use an on-line backup service and I backup to external hard disks which I keep off of the premises and while those backup disks are in use I don't leave the premises.
Why should I backup?
Easy answer this one; theft of devices, flood, fire, disk failure, loss of laptop, accidental damage, data corruption, viruses, theft of data or malicious removal of data, natural disaster etc. I'll skip falling meteorites, extreme temperatures and the end of the world as the former things are the things that are most likely to get you 🙂
How Frequently Should I Backup?
It depends how you work and depending on this I would say backup at the very least once a week but once a day, once an hour or even almost continually might be relevant. If you are a business adding and updating a fair bit of valuable data then backup as frequently as you can.
Two Basic Types
Actually there is quite a lot I could say about backups, the way it can be done etc. but I want to keep this simple so just the two basic types will be fine for now.
Complete Backup
You should only need to do a full backup once per data source, for example once per computer or external disk. This is when you backup the whole body of data. For example I did a full backup of all the relevant data on my "C" disk and on my external drive, that's two sources.
Incremental Backup
Simply put, incremental backup means only backing up what has changed and that means files that are new or that have changed.
Deleted and changed files should be treated differently to new files. You might delete a file by accident but not realise it for a while or maybe you just backed up a file that just got ruined or corrupted. For these reasons an ideal backup system will retain a few versions of a backed up file so that you can say "phew" 2 weeks later when you realise a vital file has disappeared but fortunately you have a backup of it 🙂
What Should I Backup?
Different people store their data differently and it depends on the computer as you could be using Windows, Apple OS, Linux, Unix or something else. For this reason I can't exactly refer to where you store your data so I will talk about what kind of data to backup.
As an example I use Windows and I store data mainly in a Folder I created off of the "C" disk so I backup that Folder, the "Users" folder and an external hard disc.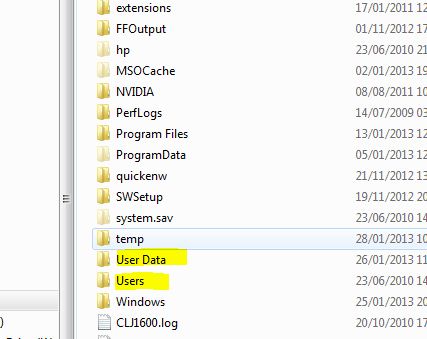 So, identify where you store your data and backup those areas. Include all files such as images/photos, videos, database files and every other type.
You don't normally need to backup your programs as these days you should be able to download these. If you have some on CD only for example you might want to make a backup copies and keep them off site if they are important to you.
If you run Windows for example, all your data that programs use should be in the "Users" area but some programs may put your data in the "Program Files" area which is nuts but all the same, look out for it and either re-locate it or include the relevant folders in your backup. Either way, know where your programs are storing your data and make sure it gets backed up.
There are other things you might want to backup in a different way such as contact details, passwords etc.  For your contacts, and if it were me, I would use Google contacts which is part of Google Mail (GMail) and is a great cross platform and cross device system. Of course you can use whatever you like, MSN Live (Hotmail), Yahoo, Plaxo, ContactZilla, there's a multitude of free and paid contact management systems available.
It's kind of the same for your passwords, there are several systems that work on your computer and mobile devices. I use KeePass which is free Open Source software. It works with Android, iPhone, Dropbox etc. so you can share via Cloud Services, it also has lots of plugins that you can add. Again there are lots to choose from such as RoboForm or check out these sites:
How To Backup
It's much, much easier now. Before, we had floppy discs, then tape backups, zip drives and not too long ago CD's and DVD's. Now we can easily use USB memory sticks, external drives and in some ways, even better, on-line backup.
Physical device backup
You can get USB memory sticks up to 256gb at the time of writing but these are expensive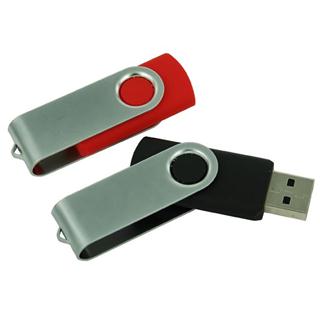 at the moment. 64gb sticks are very affordable and for some this will accommodate all the data they have. If you have more data than this then you can easily get external disk drives at a very reasonable cost up to 1 Terabyte and probably more if you look around; that's a lot of data. I recommend the portable external drives for backup, the ones that are powered off of a USB socket, not the mains driven ones.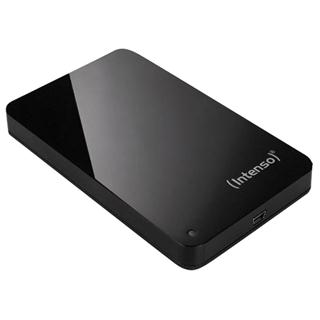 If you are going to back up this way you need to keep your USB memory sticks and/or external hard discs in a safe place off of your premises. Keeping them on the premises will protect you from disc corruption but not the other things that could happen.
You will also need some backup software that will fully backup your data the first time and then incrementally from then on.
Windows 7 has a  backup program which you should find here "Control PanelSystem and SecurityBackup and Restore" or go via your control panel. You can also find it from your search box off of the start icon. It will do the job but is quite basic. I use GoodSync which I like and have used for some years. I can certainly recommend it from the point of view that it works well but I don't know how it compares to others so perhaps have a look at some others before you decide. Here are a few places you can check out:
The software will usually allow you to schedule the backups otherwise or instead you can do it manually. Just set up a reminder to yourself in this case. If they are scheduled it's worth checking to make sure the scheduled backups have run successfully but these only really apply if you are backing up to a Cloud Service as using external drives normally kept off your premises requires a manual backup.
On-Line Backup
I'm going to talk about two types here, Cloud backup and just straight on-line backup. Cloud backup you might know as things like Dropbox or Google Drive and straight on-line backup is where you backup your data to an on-line backup providers servers and they look after the whole process via a piece of software installed on one or more of your computers and they handle the security of it. Some backup providers combine backup with Cloud Services as there is not a big difference between the two.
There are a few things to note about backing up on-line:
If you are paying for it and you stop you lose that service and the backed up data although there is often a grace period before they actually delete your data. This may be obvious but I think it's worth pointing out.
They look after the security in terms of the safety of your data and will probably make a much better job of it than you or I could.
As it's on-line and is password protected make sure you keep your login details safe, you wouldn't want your data hacked, would you? This pretty much applies to everything including your computer of course, perhaps another subject for another day 🙂
Apart from an occasional check to make sure it's still working and the initial backup it's a set and forget service.
The initial backup could take a long time depending on how much data and how fast your broadband is. Days, possibly weeks.
Your data will be accessible on-line so even if your broadband went down or your computer died you could still access your data from somewhere else on another computer. Just don't forget your login details.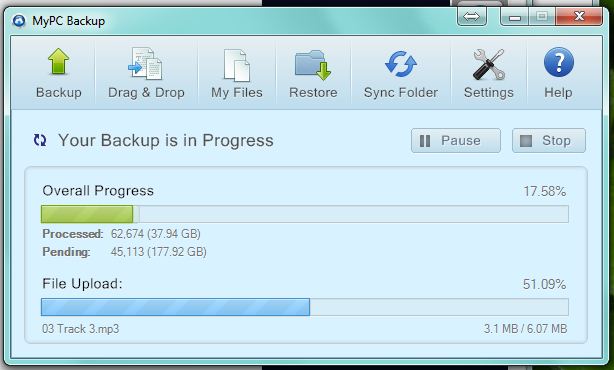 Simple on-line back such as MyPCBackup which I use and the links to it here are through my affiliate ID so if you do want to get it I would very much appreciate it if you got it through me. There are others though so choose the one you want. These install a simple piece of software that will run in background and keep your data backed up on their servers. They will usually keep more than one version of a file so you can go back should you need to sometime after realising that you need to restore a file. In the case of MyPCBackup you also get Cloud Services so you can synchronise your data across multiple devices. This same functionality can be got from Google Drive and DropBox so don't let that be your main reason for selecting one on-line backup service over another. However you do get 2gb of Cloud space as part of it so that is a nice bonus.
Check out some options here:
www.onlinebackupgeeks.com
Cloud Services such as DropBox and Google Drive provide you with space that you can store your data and which synchronises across different devices as well as making your data accessible on-line via a web browser. You could also treat these services like external drives and backup to them if you don't want to store your main data there.  They work by putting a special folder on your computer which looks like and behaves like any other folder so if your internet connection doesn't work the data is still available, on your computer. It will sync back up again once a broken internet connection is re-established.
On devices such as tablets and smart phones you get a view of your data and a file is only downloaded if you want to access it. It wouldn't be practical to store a lot of data on those devices as things stand.
Google Drive gives you 5gb of space free but you can buy/rent more space if you want to and up to 16tb if you can afford it, at the time of writing.
Dropbox gives you 2gb and you can earn more free space up to 18gb at the time of writing by recommending people who signup for DropBox or helping Dropbox to advertise their service. You can also buy more space but I don't know what the maximum is.
If your buying space then Google Drive costs less than Dropbox.
You can use both services of course and not just Google Drive and Dropbox
The Warning
If you got to here then well done, and I assume you are taking this subject seriously. If you are already backing up regularly then well done again. If you are not backing up regularly you either have no data to backup or it's just a matter of time before you lose some or all of your data so please, please, please do something about it today. It's really miserable to loose your valuable data especially if it's personal like videos or photos of your family.
So, how did I do, was that useful? As usual I'm after your comments, let me know what you want to know about?

---
Stuart
Thanks for reading this far.
www.stuartchalmers.com
Please like my Facebook Fan Page
www.facebook.com/StuartChalmersNormalGuy