Digital Experts Academy – I've got to say … "I like it"!
This is not a review, I'm promoting this because I believe in it. It's not because I think it's good but because I know it's great!
Thinking of joining The Six Figure Mentors / Digital Experts Academy? If so, join now because …
Joining the SFM/DEA costs $197 + $97 a month but from Midnight EST 15th November 2012 it will cost $297 + $97 a month.  Save $100 by joining before the deadline.
Digital Experts Academy – Who
Wouldn't it be great if there was a college for internet marketing?
Wouldn't it be great if you could get a college style education about making money on the internet and learn techniques that can be applied to almost anything?
Wouldn't it be great if the courses had integrity and taught you best practice so you could sleep soundly at night knowing that you have given your customers best value for money?
Wouldn't it be great if the educational material told you the truth so that you could build a business on solid foundations knowing what realistically to expect?
Wouldn't it be great if the educational material was all about how YOU can make money … for yourself and not just making money for someone else?
Does that sound like too much to ask?
UK based Stuart Ross from The Six Figure Mentors and New York based Jay Kubassek from Pro U had a dream to create such a college, so they did, and it's scheduled to launch mid-January 2013.  It's called DEA or Digital Experts Academy and it's more than just a training system or a mentoring program.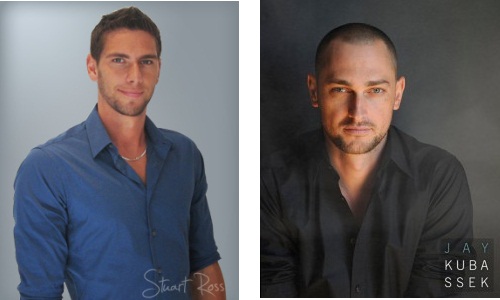 Stuart has been marketing for around 6 years and Jay for more than 10 years, in fact, Jay has trained quite a few very successful and well known internet markers.
Both Stuart and Jay have seen people and systems come and go, often because they had limited life spans from the start. This is because some of those system were not solid and were designed to mostly make money for the creator with, to be fair, some member successes along the way.
The Digital Experts Academy (DEA) has been designed taking the best of Pro U, The Six Figure Mentors and by applying many improvements to the web site, the training material and the way it is delivered.
The existing members in Pro U and The Six Figure Mentors are behind Stuart and Jay all the way.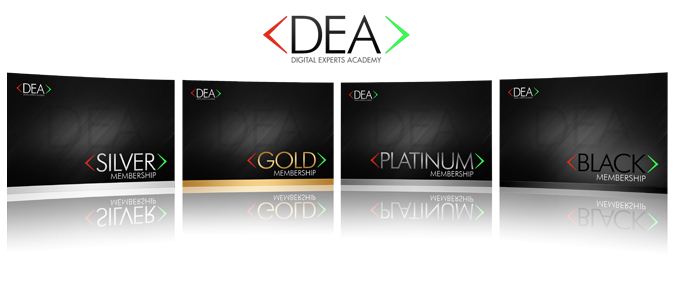 Digital Experts Academy – What
Not everybody makes it marketing on the internet, or if you like Digital marketing, in fact many don't. There are many reasons for this but I personally have talked to a number of successful internet marketers and all of them, without fail, took time to build their businesses. Some of them got to where they wanted to go faster than others but all of them ended up getting mentors to help them one way or another. Yes, you can learn it all yourself but that could take quite a while, so the question is, how long have you got?
If you want to be a great musician or athlete you are very unlikely to do it on your own. You need people to show you what works and avoid what doesn't work, to inspire you, to help you think in the ways that are going to put you in the right frame of mind for what you want to do. You need the tools and you need to have some fun doing it.  As Stuart and Jay have made over $45,000,000 between them and over $40,000,000 for their members I think they and their team have what it takes to show others how to do this.
Here's the official description of the Digital Experts Academy:
"The Digital Experts Academy (DEA) is a private, membership-based, digital marketing education system founded by Internet Marketing gurus Jay Kubassek and Stuart Ross. The sole purpose of the Academy is to offer the most prestigious collegiate-level, business training to members so they may achieve financial independence – as independent online entrepreneurs – within three years or less.
Members have a trusted ally, resource and protection that can only come from an organization with the collective brain power, expertise, and results like Digital Experts Academy. Success is a science and can be predictable, accelerated and systematic with this proven approach.
Our members are provided everything they will require for success – nothing is lacking – as long as they bring a strong work ethic, desire, and determination. The trade secrets, skills, and best-practice solutions are broken into four key areas, each serving a distinct function and purpose as the Four Pillars of Digital Success."
Digital Experts Academy – Why
"It's not for everyone", for one reason or another some people interested in internet/digital marketing may not like this and that's ok, each to his or her own. If you are new to internet marketing or want to get better at it then at least check it out because this is awesome.
If you can't get to where you want to be with the Digital Experts Academy then maybe internet marketing is not for you. I say this because the Digital Experts Academy will be the most comprehensive education you are probably going to get even if this is because no-one else is doing this to this level of excellence.
Am I full of hot air?  Well, you can check it out for yourself, get a taste so to speak before you part with any money or make any decision either way. This bit is not new, you have always been able to make an informed choice before joining the SFM or Pro U and it is the same with Digital Experts Academy.
The Why
If you want to make money on the internet, don't mind learning how to do it and working at it!
If you understand that profit is the difference between what you make and your costs!
If you understand that virtually all business require investment before there is return whether that is in time, money or both!
If you believe in yourself and have the frame of mind to succeed or are ready to get to that point!
These are pretty good why's and remain true whether your route is through the Digital Experts Academy or elsewhere.
The Why Not
If you think you can build a good business without investing any time or money in it then … good luck. If you truly know how to do this then let me know (I don't mean the ponzi stuff, that's temporary and you are reliant on them).
I have tried and couldn't do it and I know others the same.  I know other business that never grow because they are too scared or too risk averse to invest in their business even if  it is a simple case of scaling up what they already do.
Digital Experts Academy – The Pre-Launch
Pre-launch is the best time to get into any business like this and it's the best time to promote it if I'm honest with you.  The options are always the best at this time and the sooner you start the sooner you will get to where you want to go? In the case of the Digital Experts Academy there are one time situations and these are at their most flexible until the end of this year, 2012.
For example, at the moment there are one time offers to upgrade to higher levels and you have a window to the end of 2012 to decide if and which level to upgrade to. From 2013 that window will be 10 days!
Digital Experts Academy – How
At this point, if you have read this far, some of you will be saying nahhh, don't believe it, heard it all before, well ok, maybe next time, you can check it out some more for free otherwise, hope to see you again.  Some of you might be saying hmm, yes, well, maybe, I'll have a think about it, well … don't think too long!
If you have already checked the Six Figure Mentors or Pro U out and you are ready to join us then:
Joining the SFM/DEA costs $197 + $97 a month but from Midnight EST 15th November 2012 it will cost $297 + $97 a month.  Save $100 by joining today.
If your almost convinced why not make an application? It will cost you $19.95 but it might be the best $19.95 you ever spend and if it's not for you then it won't be the end of the world!
Some of you might be thinking, yes, I like that I want to know more and to you I say please go ahead, if you are not already signed up please put your email in the this box here and click the button:

[sc:MySig]Digital Experts Academy – gotta be quick