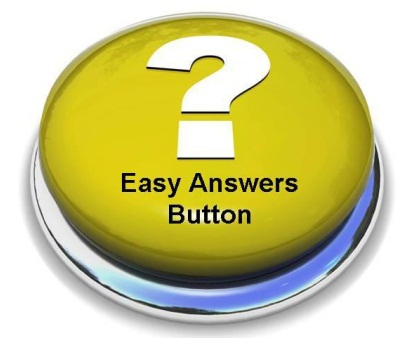 Digital Marketing!
If you have been following my blogs then you will know by now that I always try to be straight with people and this post is no different.
The important bit – a heads up
Much of the Six Figure Mentors is about quality and that side of things is going to get even better. In fact if you have any interest in Digital Marketing and believe that the Six Figure Mentors might be right for you then you should get into it now before things do change.  I can't say anything about what is happening until it's all formally announced but there's nothing else out there quite like it and it is definitely an advantage to at least make an application to join the SFM now and, here's the link. If you have already seen enough and have more or less decided that the Six Figure Mentors is right for you then you can join up here. Don't leave it too long though, by the time we get to November 2012 it may be too late.
It takes a lot to get me excited but the more I think about what's coming the more excited I get!
The Sermon – Digital Marketing
I wrote my first Six Figure Mentors blog post on the 15th May 2012.  Am I a millionaire yet?  Well no I'm not.  Have I made money because of the Six Figure Mentors, well yes I have but there is still some work to be done yet!
Am I still happy with the Six figure Mentors, you bet I am, in fact more so than before!  Why am I still happy with them? Because I was told what I needed to do to make money online using Digital Marketing methods, what targets I needed to hit and how long it was likely to take depending on the progress I made.  I was told the truth and what is happening is more or less what I was told to expect.
One of the things I like about The Six figure Mentors is that Stuart Ross really wants us to make money out of Digital Marketing.  There are lots of products out there that are aimed at making money for the product creator. You may have heard that before but it's often true. Stuart Ross does make money out of the Six Figure Mentors, of course he does, it's still a business but that doesn't mean he does not give good value for money.  In fact, more or less, we make the same money as he does out of the same Six Figure Mentors products; as in many things, it is down to volume.
But of course, as mentioned in previous posts, you can promote anything using the Digital Marketing methods and tools that you will find in the Six Figure Mentors. My personal hope is that if you do join you will keep your honesty and integrity in the process.
Easy money
There is easy money out there but it is seldom resting on solid foundations and it can be a matter of luck as to whether you make money or lose money this way. Not so many easy money offerings last very long with a few that do run for quite a while.
What the Six Figure Mentors offers is a way to build a solid long lasting business that once established does not require you to work yourself into the ground. The Six Figure Mentors tells you that if you want to get to a particular level of success with Digital Marketing then realistically x, y and z is what you need to do to get there and then tells you how to do it.
Digital Marketing / Internet marketing
As in any business there are two sides to it, the good and the bad. I know there is a lot of grey in between but to keep it simple there is the tacky side where some people will do anything to sell you a product no matter how useless it is and there is the side where people are offering products that really do work and have good value.  The better marketers are starting to adopt the term "Digital Marketing" as opposed to "Internet Marketing" but in context they are really the same thing with a different emphasis on quality. It will come as no surprise I hope that we are adopting the term "Digital Marketing" whilst it still has merit.
Between the beginning and the success
Most people go to work for five or six days a week and get paid at the end of the week or month.  A person may progress up a career ladder or they may not but either way it's work, get paid, work, get paid. Except for pay rises, bonuses and the like, the work may be more or less the same and so will the pay.  This will continue until you retire or even beyond unless … you make a change and, I figure you would not be reading this if you were not interested in making a change. The question might be "what change should I choose"!
If you run your own business, any business, online or otherwise it's not like that.  You start, you build and a little later on down the line you get paid. Once you have momentum you continue to get paid but sometimes it will be more and sometimes it will be less. The number of zeroes in your payments can vary a lot more than in a salaried job. I guess that's obvious but strangely, a lot of people don't get it or get impatient and will often back out of building their business before they reach success.  A common reason might be, "I have bills to pay", that's ok, start Digital Marketing in your spare time.
If you get involved in Digital Marketing there will be a lag between when you start and when you actually start making money unless you are very good at it or lucky. People often start and two months later if they are not making great money out of Digital Marketing they give up. Almost no successful business owner or entrepreneur would do that or even think like that, they always have their eye on the road ahead and they always believe that they will succeed. It is their belief and determination that carries them. Even if they do fail a few times on the way they will just fail forward and look at it as a lesson to learn from, that will take them nearer to success.
For some people a change in the way they think is what is needed to go forward from where they are and in turn apply a change to their lives.
Positive, can do, will succeed.
See also Ok then, if I join the Six Figure Mentors, what will I get?
[sc:MySig]
Make the application and get in now!