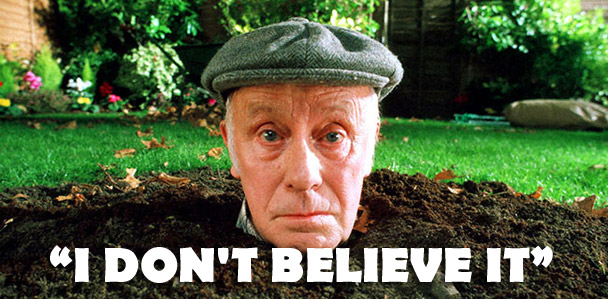 Loads of people are in Banners Broker and they are right when they say you are bound to make money out of it … as long as you maintain it (which is easy) … and as long as Banners Broker doesn't shut down or anything.
A lot of people's first question is probably "is Banners Broker a scam?" and will then Google it to find out. They will probably come up with lots of sites telling you it's not a scam with a few that say it is. So is it?  Well, I've pondered over this and I can't really say for sure but I'll tell you some of what I do know and you can decide. Before I do though, another question is "does it matter?" and for my answer to this please see my post Dodgy Schemes on the internet.
The whole premise of Banners Broker is that money is generated by banner advertising and by what affiliates/members buy from it. The method of banner advertising is blind as I understand it and by that I mean they don't actually know which web sites their banners are appearing on. Maybe they use something like Clicksor, I don't really know. They also have a thing called Choice Network where you can pick web sites to display your banner on but there aren't many of them and they just look like hastily put together WordPress sites to me.
My Banners Broker campaigns
I have two campaigns running on Banners Broker advertising Banners Broker itself and the Six Figure Mentors. The Banners Broker campaign has been running for 4 months and has had 2,675 impressions and 11 clicks. The number of clicks is good for the impressions but I have not had any sign-ups through it and this number of impressions is around what I would expect in one day from the usual banner advertising I do. My Six Figure Mentors campaign has been running for about 3 months and has had 1,093 impressions and 3 clicks, no sign ups as far as I know. This doesn't seem like enough throughput to fund something like Banners Broker to me!  Maybe member ad appearances are restricted to allow for advertiser paid ads.
What's what?
The more panels that are bought by the members of Banners Broker the more website space is needed to put them on otherwise some ads will be displayed less frequently. I don't know how many members there are but let's say there are 160,000 members (this is a figure I have seen although I don't know if it is current) with an average of 50 panels each at any given time, that's 8,000,000 panels that have to be accommodated. I don't know exactly how many web sites there are but Alexa ranks 30,000,000 of them so it might be possible to accommodate this many panels although Banners Broker are by no means the only player, there's also Google, just for a start!
What affiliates/members pay
I'm not going to try and explain all of how Banners Broker works, this post would be too long for that although it's not a complicated system in my opinion. This is a summary explanation.
There are three ways you can join Banners Broker:
As a publisher displaying Banners Broker banner ad panels on your website. You need at least 1,000 hits a day to do this.
As an advertiser paying for your banners ads to be displayed on panels.
As an Ad Combo user where you basically rent panels displayed on web sites for a certain amount of time. I suspect the vast majority of members are of this type and that this is the core of Banners Broker.
Ad Combo affiliates/members can join Banners Broker for free but you can't earn anything until you buy panels, starting off with a package of panels.
A panel is an area on a web site that banner ads can be displayed on. What appears in a panel could change every time you refresh the screen until it cycles around to the same one again or it might be the same static banner ad each time. Go try it at http://uk.yahoo.com/, there will be a big panel at the top and a rectangular panel to the right side. Try some other pages.
A Banners Broker Package
There are various packages at different prices which are denoted by colour and the panels are denoted by colour as well. Lets say you start off with a green package (a popular choice) which costs $400 and the first months $15 admin fee. This will give you the following:
1 x Yellow Panel ($10)
1 x Purple Panel ($30)
1 x Blue Panel ($90)
1 x Green Panel ($270)
40,000 Impression (which you can use to run your own banner ad campaigns)
What happens then is each panel will run until it reaches a cap of twice it's value from advertising revenue. For example a yellow costs $10 but will be capped at $20 after which either another two panels are created or you can take half the cash ($10 of the $20) and get one more panel created. The advertising revenue that comes in after the cap goes to Banners Broker which is fine. Depending on the value of the panel it will take weeks or months for the panel to reach it's cap.
Each panel has to have a certain amount of "traffic" assigned to it depending on it's value. That is, traffic has to be directed to it before it can accrue advertising income. The first two levels of panels get complimentary traffic. There are several ways of getting traffic. One way is by affiliates joining up through you, whenever anyone joins up under you and buys packages or panels you get credits that can be used to qualify (send traffic to) your own panels. Another way is to buy traffic packs. Traffic packs cost 25% of what you will make so it always works out in your favour. If you buy more than one traffic pack in a month then Banners Broker automatically upgrades your account so you pay $100 a month instead of $15 a month. You are committed to buy the number of traffic packs you currently have every month. This in itself is fine as you want to keep increasing the number of panels you have.  More panels means more money coming to you.
Once you have bought your initial package you do not have to put any more money into Banners Broker if you don't want to, you can fund everything by cashing out some of the panels that reach their cap. It will just take some time. The more money you put in at the beginning the faster you will start taking out a more significant amount of regular cash. There is of course perceived or maybe real risk in this.
An example
This is a simple example not a best strategy … let's say you have built up enough panels so that they are worth $2,000 each month.  You might use $600 to buy traffic and pay your monthly $100 admin fee.  You might let $400 worth of panels create 2 more panels each to keep increasing your number of panels and cash out $1,000 to yourself. This will probably take an hour or two of your time each month, all from an initial input of say $415. Good eh?
Conclusion
Banners Broker works, I know it works because people are making money out of it, much more that they put into it.
The best initial strategy is to buy the biggest package you can afford or upgrade to it within the Banners Broker time limit (45 days from buying a package I think) and get your initial amount out sooner rather than later.
Like all of these things don't put in money that you can't afford to lose even if Banners Broker seems solid at the moment things can change. It is what it is and right at the moment it's working well. It's one of the best of these types of programs out there.
OK, for the moment of truth, well for me anyway, if you do want to join up then here's my link Stuart's Banner Broker and I would of course appreciate it very much if you did. I won't ever BS you or put on positive spin where it's not deserved, you will get it as straight as I can see it.
[sc:MySig]
End – Banners Broker – is it or isn't it, should I care?