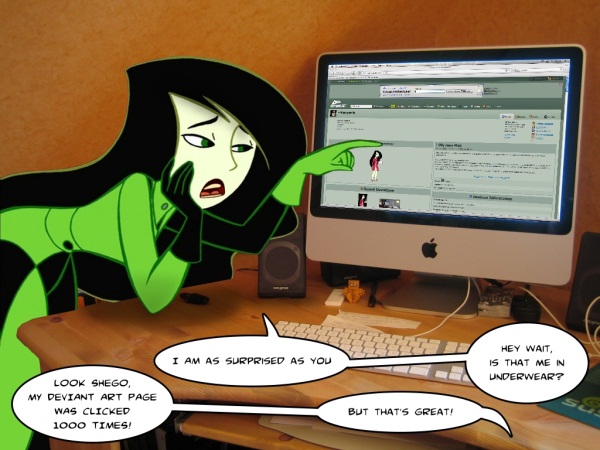 Some people say solo ads are an easy and quick way to build a list. Some people say solo ads are the lazy way to build a list (in which case I say "good"). Anyway, I quite like solo ads, they are simple and quick. Most solo list owners are responsive and direct so you don't waste your time chasing people about or having long conversations, most of them just get on with it.
This blog I may repeat/update a few times as my own experience with solo list owners increases but I'll tell you what I know so far.
This is about solo list owners , what they charge and what they like rather than how to put together the solo ad's, squeeze pages etc.
What is a solo ad?
It's really simple. Somebody who has already built a large enough list will send an email out for you with some email copy and your URL link to your squeeze page and will guarantee you a minimum number of clicks to that squeeze page. They will not guarantee how many of the clicks will convert to opt-ins but if their list is good, the email is good and your squeeze page converts well then you should get some good results.
Useful information about placing solo ads
Things vary so this cannot be definitive but much of it is common. The one thing I would say is whatever it is you are promoting, use your own squeeze page and not a replicated one supplied by a marketing system as solo list owners generally don't like them.
A common term – Cookie Cutter:
Replicated squeeze pages, web sites etc. are often referred to as "Cookie Cutter" pages/sites. Cookie cutter, as in the shape cutter you use to make things like biscuits … all the same shape!
Most solo list owners are protective about their solo list and are careful about what they send out to it. I like the fussy ones because they look after their solo list and there's a good chance you will get better results with their solo list.
Some solo list owners will write the swipe for your solo ad (the email copy that goes out) and won't accept yours. This can be good, after all they know their solo lists. Some solo list owners will let you write the swipe but will only send it out if/when they are happy with it. Some will give you the choice.
Most solo list owners will only email out a solo ad to their list with a free gift such as a report, software, graphics or something else that you can download. There must only be one link which can appear more than once in the email and it should go to a squeeze page with a sign up. It can usually forward to another page after sign up.
Some solo list owners don't like MLM's (Multi Level Marketing), affiliate programs, HYIP's (High Yield Investment Programs) also see my previous blog about this – Dodgy Schemes – On the Internet etc. They will often pick out the things they don't like on their web sites. At the moment (September 2012) a lot of them don't like Empower Network, Dot Com Secrets and sometimes Six Figure Mentors. Sometimes it's not the systems they don't like it's the replicated squeeze pages (often referred to as "Cookie Cutter", see above). This is because they don't want their solo list to get fed up of seeing the same page over and over again. Even if your offering is in the list of things they won't take, contact them and ask if it's ok with your own squeeze page, often they will say yes.
Some solo list owners are very direct and may come across as terse, don't take offense it's just their way of getting straight to the point.
A lot of solo list owners will give more clicks than you order. They should never give you less. Most of them will send you a screen shot of their tracking.
If you get a poor result it's worth asking for some more clicks.
Depending on what you are offering some solo lists may be better than others for that offering.
A lot of solo list owners like to communicate with Skype so if you don't already have a Skype account then it may be time to get one.
How much does it cost to run an solo ad?
As usual it varies but I will give you some prices valid at the time of writing (September 2012). Most solo list owners sell by the number of clicks but some will offer by the number of opt-ins, these may work out more expensive but you know what you are going to get for your money. Some like a monthly plan.
Remember, these are approximate prices, some will charge less or more.
| | | |
| --- | --- | --- |
| No. of clicks | Cost in $ | Note |
| 100 | $50 to $75 | I go for 100 clicks when I'm trying someone out. |
| 250 | $100 to $175 | |
| 500 | $150 to $250 | |
| 1,000 | $300 to $500 | You probably want to be confident here. |
What results do I expect
This depends on the squeeze page and how well it normally converts so this is just my guide on a fairly well converting page. It may be that a 15% conversion rate is good for your page and offer for example, so you will need to scale your expected results accordingly.
| | |
| --- | --- |
| % opt-in | Note |
| 15% or less | I would ask for more clicks and if I don't get them I won't be coming back to this solo list owner. |
| ~20% | Worth another go |
| ~30% | I'm happy – on my favourites list |
| ~35% | Works for me – on my favourites list |
| ~40% | Excellent – on my most favourites list |
| 45% or more | I'm ecstatic and can't believe my luck – on my most favourites list, at the top |
Solo list owners
Here's a list of some solo list owners. I haven't checked them all out yet. Some of them are from Reed Floren's list which has some reviews, useful – www.soloaddirectory.com and some I obtained from a list on the Six Figure Mentors back office, another great source.
If you like my blog please comment or better still, sign up! If you have some favourite solo list owners let me know, submit a review and in a later article I will include it.
---
Stuart
Thanks for reading this far.
www.stuartchalmers.com
Please like my Facebook Fan Page
www.facebook.com/StuartChalmersNormalGuy
End – Simple Solo Ads – Part 1